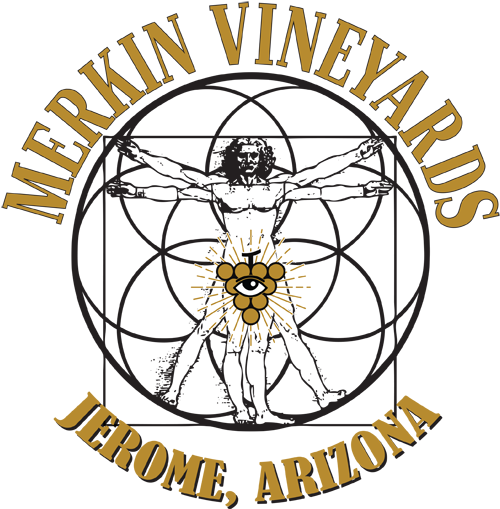 Caduceus Cellars & Merkin Vineyards 
Located high on top of Cleopatra Hill between Prescott and Flagstaff
is the historic copper mining town of Jerome, Arizona, founded in 
1876 it was once known as the wickedest town in the west. All of our 
wines are produced by MJ & Jen Keenan, and Tim White, from our 110 
acres of Estate Vineyards in both the Verde Valley and Willcox, Arizona.
---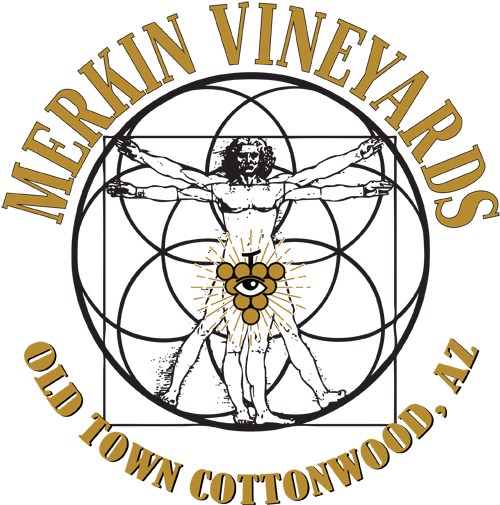 "Our Farm to Your Table. Our Vines to Your Glass."
Mother Nature beats the drum to which we march and jump. So our menu remains flexible and changes weekly or even daily depending on her whims. It's a challenge and journey we gladly embrace and we sincerely hope you join us in our quest.
---
7133 E. Stetson Dr. Suite #4 Scottsdale, AZ 85251
Sunday - Thursday 11 am to 9pm.
Friday & Saturday 11am to 11pm.
 Ph: (480) 912-1027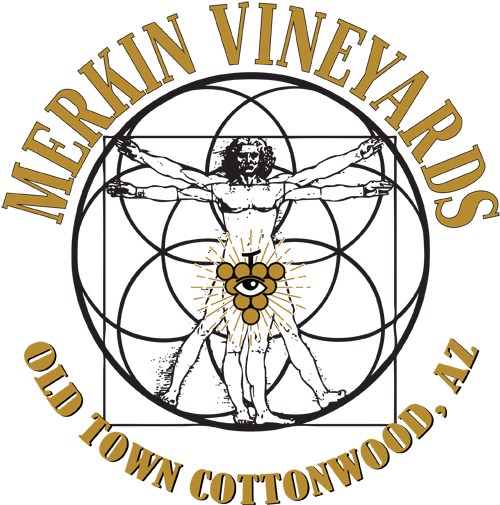 Merkin Vineyards Old Town Scottsdale, AZ
"Our Farm to Your Table. Our Vines to Your Glass."
Merkin Vineyards is on a mission to come as close as we can to delivering a 100% Arizona experience to our extended family and community. It's a mission few would choose to take on, but essential when Regional, Sustainable, and a Sense of Place are the goal.
---
1001 North Main Street Cottonwood, AZ 86326
Mon - Sat 11am – 9pm
Sunday 10am – 9pm
(Sunday Brunch 10am- 2pm)
Ph: 928-639-1001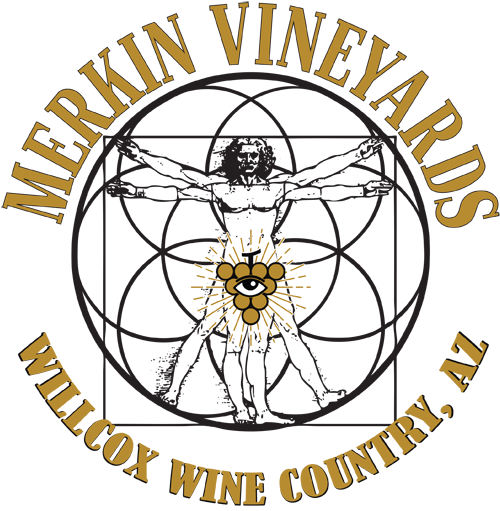 Four 8 Wineworks is Northern Arizona's first and only wine producers co-operative. This facility provides emerging winemakers with a metaphorical leg up by providing them access to space, equipment, and resources they need to produce world class high elevation Arizona wines.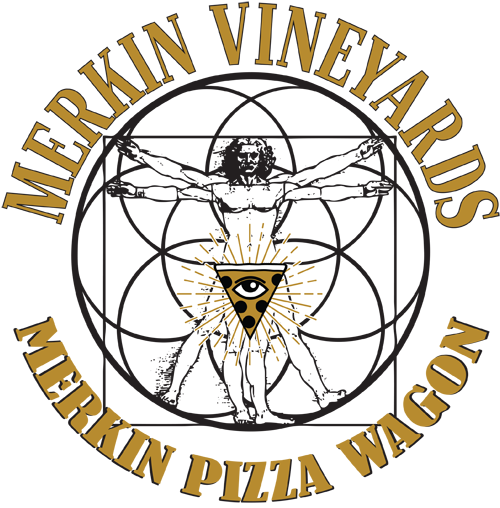 ---
The Merkin Pizza Wagon features a seasonal Menu of Hand Tossed Pizza made from Arizona Heirloom and Italian milled wheat flour, with Toppings & Salads from fresh ingredients grown in the Merkin Vineyards Greenhouses, Gardens, and Orchards. We also serve Shriners Brats and Sausages, Panini and daily specials.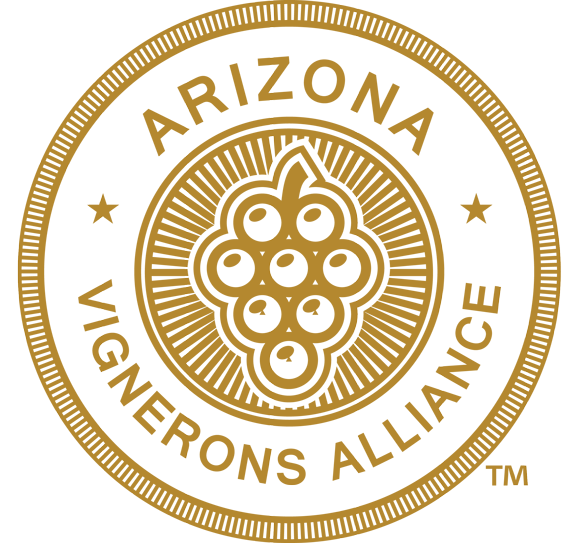 ARIZONA VIGNERONS ALLIANCE
---
Our Mission is to ensure quality and authenticity in Arizona wine, to refine the focus of our identity, to improve grape growing and winemaking practices across all wine regions of the state, and to promote Arizona wines so they are recognized, respected and sought-after in Arizona, the U.S., and globally.